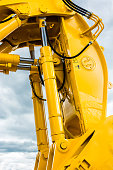 Excavator is a huge equipment that is used for multiple purposes in different industries such as construction, forestry and other however, excavator is useless without the attachments and due the multiple attachments excavator is considered as a versatile machine. Excavator provides the great assistance either you want to dig a hole, moving huge objects from one place to another and crushing concrete. Manufacturers have introduced the multiple attachments for the excavator that would be used for the specific jobs. Digger bucket is the most common and known type of the excavator that is used for digging or trenching in the ground. Digger bucket differentiate itself from the other excavator types. Digger buckets also have the variety of types such as heavy duty bucket, general duty, medium duty and screening so, you have to decide which kind of digger bucket type will be perfect for your job. Being a buyer, you need to consider the weight and size of the excavator as well. For instance, a person who has a hundred ton excavator would never purchase the 5 ton digger bucket. Grab excavator is the second most common attachment that is used to pick the heavy and objects move them from one place to another. In selection of grab attachment you needs to be depending upon the weight of the excavator. Most of the grab attachments have the 5 fingers but some clients' demands for the 4 and even 7 finger excavator attachments as well. Some clients prefer the thumb grab as well as it is far efficient then 5 finger grab. The most influential factor in choosing the grab attachment is the requirement of your worksite either you want a thumb grab attachment or 5 finger attachment grab.
Popular attachment types for excavator: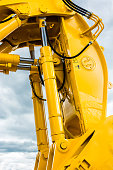 Hydraulic rock is one of the famous attachment type of excavator that is used to break the big rocks. This is the versatile type of the attachment that turns the excavator into a demolition machine. Hydraulic rock is further classified in 3 categories such as heavy duty, medium duty and light duty again the selection of duty type is depending upon the requirement of the worksite but most the owners have the medium duty hydraulic attachment. Excavator auger is the one the greatest excavator attachments that is used for the drilling the huge sized rocks. In order to drill the hard soil, excavator auger is being used. Auger can be short, medium and large sized. We can never neglect the importance of the excavator attachments. We are selling the variety of excavator attachments in reasonable prices.